About our holders:

Use these holders to secure non-restrained pipe connections from sliding.
Inside coating of the stainless steel band: The inside of the stainless steel clamp is taped with a non-skid film (similar to emery paper). This tightly secures the pipes and even thin-walled pipes are not damaged.
The holders are available from DN 100 to DN 600.
Holders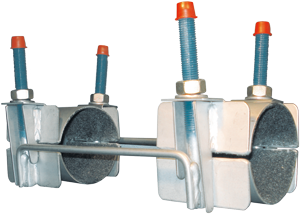 Special production on specific customer request
Installation lengths and exact dimensions available upon request.